2 Students Arrested After Guns Found at Alhambra High School
KTLA News
7:29 PM PST, January 6, 2010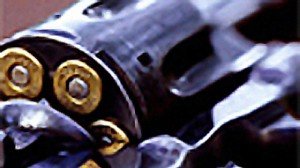 ALHAMBRA — Two students have been arrested for investigation of weapons possession after police found two loaded handguns on the campus of a high school in Alhambra Wednesday afternoon.
A private security firm was doing a random spot search at Mark Keppel High School around 1:30 p.m. when the guns were found, Alhambra police Sgt. Brandon Black said.
An assistant principal found an unloaded gun after noticing a student acting strangely with his backpack.
When they searched the backpack they found a handgun inside.
An officer then found a loaded gun int he student's waistband.
The student was detained and police were called to the school.
The student's name was withheld because he is a juvenile.
Police later arrested a second student in connection with the incident.
The campus was placed on lockdown for three hours as officers searched lockers and classrooms where the student may have been in during the day.
Police are also interviewing other students and friends of the boy detained.
No one was injured in the incident.
The student in custody is a junior about 16 or 17 years old.
Officers are also searching his home in Monterey Park.