Woman gets 14 years in O.C. murder-for-hire case
Robert J. Lopez (Los Angeles Times) | January 10, 2012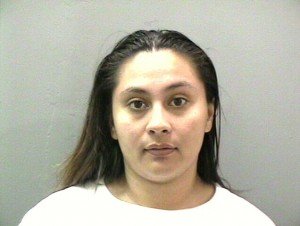 A woman was sentenced Tuesday to 14 years in state prison for her role in recruiting a gang member to kill her co-worker's brother in an Orange County murder-for-hire conspiracy, authorities said.
Edelmira Corona, 34, who lived in Pico Rivera, testified against several co-defendents charged in the 2002 slaying of David Montemayor, the Orange County district attorney's office said. Corona pleaded guilty in March to a manslaughter count.
Prosecutors alleged that Corona and Montemayor's sister Deborah Perna, 54, solicited the help of 44-year-old gang member Anthony Navarro of Canyon Country to kill Montemayor.
Perna was jealous that her father intended to pass control of the family company to her brother, who she believed was stealing from the business, prosecutors said.
Read more at: http://latimesblogs.latimes.com/lanow/2012/01/woman-gets-14-years-in-oc-murder-for-hire-case.html