Changes coming to The Homicide Report
Megan Garvey, Nicole Santa Cruz and Ken Schwenck (Los Angeles Times) | January 17, 2014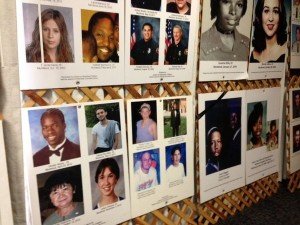 A story for every victim. That's been the goal of the Homicide Report since its inception in 2007.
We since have recorded more than 5,200 killings in Los Angeles County, both bare-bones and in-depth posts. We've filed more than 1,000 additional posts documenting the lives of family members left behind, detectives on the street, gang interventionists, suspects' trials and more.
In that time, the Homicide Report has gone through several iterations. First as a blog, then a blog with a simple Google map to track killings. Four years ago this month, the blog was converted into a searchable database with interactive maps, allowing readers to sort the killings by neighborhood, cause of death, race/ethnicity, age, gender, day of the week and more.
This weekend we will switch over to our latest version of The Homicide Report, which combines the best pieces of the map, database and blog to give readers a better sense of who is being killed in Los Angeles, and where. And it will work equally well on your desktop and phone.
Longtime readers will find much that is familiar. Since last summer, Nicole Santa Cruz has been dedicated full-time to the report. She is out in neighborhoods every week interviewing families, talking to detectives and getting to know community leaders.
Much of the work she does to keep The Homicide Report current will be easier to find. Updates on older cases will no longer be hidden deep inside the blog — the new report brings those updates to the front, with all posts about an individual case collected and available both from the new posts and from the older ones.
Read more at: http://projects.latimes.com/homicide/post/changes-coming-homicide-report/