Legal Debate Entangles Facebook, Juror, Alleged Gang Members
John Egan (Technorati) | January 19, 2011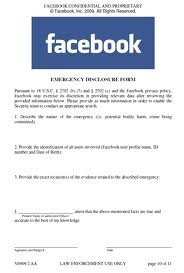 A Northern California criminal defense attorney has taken up the cause of a juror whose Facebook postings have put him in a legal wedge between lawyers for the social networking giant and lawyers for reputed members of a street gang.
Sacramento, Calif., attorney Ken Rosenfeld said he will take "all legal steps necessary" to protect Facebook messages that Arturo Ramirez posted while serving on a jury that convicted reputed members of the Killa Mobb gang of assaulting a man at a Sacramento gas station in 2008.
"In actuality, I'm defending the privacy rights of 500 million Facebook users–this case has implications for anyone who uses social media," Rosenfeld said.
Attorneys for alleged members of the Killa Mobb have subpoenaed all Facebook postings to and from Ramirez during the trial, which was conducted in 2010. The lawyers claim Ramirez may have leaked information about the trial or was influenced by comments made by Facebook friends.
Citing the Stored Communications Act of 1986, Facebook has refused to turn over the records subpoenaed by lawyers for the reputed gang members. Facebook maintains that Ramirez can hand over the postings if he wants, but that the social networking site can't be forced to do so.