In latest case of L.A. jail abuse, trial will focus on alleged beating of handcuffed inmate
Joel Rubin | LA Times
January 19, 2016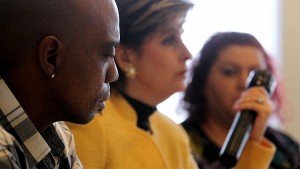 The trial of two Los Angeles County sheriff's deputies accused of assaulting a handcuffed inmate is scheduled to begin Tuesday, the latest in a series of prosecutions focused on allegations of misconduct and abuse inside the nation's largest jail system.
Joey Aguiar and Mariano Ramirez are accused of violating the civil rights of the inmate, Bret Phillips, by beating him in February 2009.
Phillips had his hands shackled to a chain around his waist during the attack, according to an indictment handed up by a grand jury nearly two years ago. The indictment accuses the deputies of kicking Phillips in the head and upper body, while Ramirez allegedly also struck him with a flashlight and pepper-sprayed him in the face.
Aguiar and Ramirez also face charges of lying in reports they wrote about the incident to justify the force they used. The deputies allegedly claimed Phillips had to be forcefully restrained after he attempted to head-butt and kick Aguiar.
Read more here: http://www.latimes.com/local/lanow/la-me-ln-jail-abuse-trial-20160119-story.html