Reputed gang member charged in drive-by shooting in North Plainfield
Jennifer Golson (The Star-Ledger)
January 22, 2010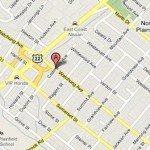 NORTH PLAINFIELD, NJ — An alleged member of the MS-13 street gang was indicted this week for his role in a drive-by shooting in North Plainfield that injured two juveniles on Halloween, according to court papers.
A Somerset County grand jury on Thursday charged Santos Reyes-Villatoro, 36, of Tea Street in Bound Brook, with fist-degree attempted murder and conspiracy to commit murder for the attack that occurred at about 7:25 p.m. on Codington Avenue.
The victims were Plainfield boys, ages 11 and 16, whose injuries were not life-threatening, authorities have said. One witness said saw Reyes-Villatoro drive past the dwelling, while a juvenile fired a handgun at a group of youngsters who were on the porch, according to the affidavit Somerset County Prosecutor's Detective David Whipple filed in Superior Court.
The alleged shooter, 17, was charged in November with attempted murder and second-degree possession of a weapon for an unlawful purpose.