Teen killed in Northwest Miami-Dade drive-by identified
BY JENNIFER LEBOVICH AND JOSE PAGLIERY (The Miami Herald)
January 25, 2010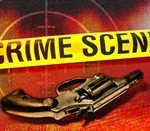 MIAMI-DADE COUNTY – The 15-year-old girl who was killed Sunday night during an apparent drive-by shooting at a Northwest Miami-Dade apartment complex was identified as Sabrina O'Neil.
Sabrina, a student at Brownsville Middle School, died in the courtyard of an apartment complex, according to Miami-Dade police, who reported that at least three others were wounded.
The two other victims were identified as Torey Hollis, 20, of the 5900 block of Northwest Ninth Avenue, and Ronald Jenrette, 21, of the 2100 block of Northwest 54th Street. A third victim, who witnesses said was shot in the hand, left the area before police and fire rescue officials got to the area.
Hollis and Jenrette were taken to Jackson Memorial Hospital, where police said they were in stable condition.
Homicide investigators said Sunday they had only a vague description of the shooters: four men riding in a gray Nissan Maxima or Altima.
The shooting took place about 6:45 p.m. when the car showed up at the Annie Coleman apartment complex at 2135 NW 52nd St., police said. Detectives said the car pulled into the courtyard and gunmen fired multiple shots.
Neighbors told The Miami Herald that Sabrina was shot in the head while she played outside with friends.
Several said she was an innocent bystander, her death reminiscent of 9-year-old Sherdavia Jenkins' killing in 2006.
Sunday's shooting was near a shooting that happened about a year ago when a man armed with an AK-47 assault rifle shot through a crowd of about 50 people, killing two and wounding seven. That shooting remains unsolved.
"It's a process. It's a cycle — a vicious cycle," said neighborhood activist Renita Holmes.
"I don't feel sorry for the shooters, they're just cowards. They don't know how to deal with their anger," Holmes said.
Neighbors, who spoke on condition on anonymity for fear of their lives, said Sunday's shooting was gang-related.
Police said it was too early to tell whether that was the case.
Police spokeswoman Detective Rebeca Perez made an urgent plea for anyone with information to come forward.
Speaking of the teenage victim, Perez lamented, "What could she have possibly done to deserve this?"
Anyone with information regarding the shooting is urged to contact CrimeStoppers by any of the following ways: phone, text or www.crimestoppersmiami.com. Call 305-471-TIPS (8477) or 1-866-471-8477.
When visiting the website, select, "Give a Tip." When texting, send a message to 274637 and enter CSMD followed by the tip information. Then press send.
Copyright © 2010, South Florida Sun-Sentinel