New Bedford again receives diminished Shannon Grant funding
Brian Fraga (South Coast Today) | January 26, 2011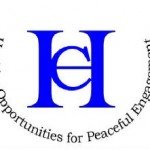 New Bedford is again receiving $335,000 this year in state funding to combat gang violence.
That figure is still a 60 percent cut from the $1 million the HOPE Collaborative received each of the first three years of the Shannon Grant, which is awarded to cities for anti-gang programs.
Last year, because of the faltering economy, New Bedford received $335,000, forcing the HOPE Collaborative to curtail some outreach activities and eliminate funding for arts-based prevention programs.
"We've had to alter our structure. We're hoping to be more effective in the delivery of some services," said Deputy Police Chief David Provencher, who sits on the HOPE Collaborative steering committee.
Provencher said the collaborative — a partnership of law enforcement agencies and nonprofit organizations — has centralized its case management structure and is considering a new approach to partnering at-risk youth with services.
Read more at: http://www.southcoasttoday.com/apps/pbcs.dll/article?AID=/20110126/NEWS/101260319/-1/NEWSMAP