Officials alert residents to growing gang problem in metro Atlanta
By Nathalie Pozo, Fox News
January 26, 2017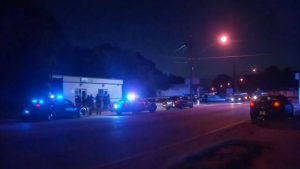 The Fulton County District Attorney's Office wants people in metro Atlanta to know gangs are a growing problem.
"We do have an increase, it is a significant increase from how it was and I think that this is going to continue to get worse if we do not do something about it now," said Fulton County Deputy District Director of Community Prosecution, Keith Lamar.
According to officials there are 135 active gangs in the city with more than 2,000 members and an additional 122 new gangs or new branches of existing gangs.
Lamar said gangs may be related to smash and grabs, carjacking's and more.
"Last couple of weeks we have had a couple of issues at our gas stations and we think it might be a little related to that, so therefore we want people to know this is what is going on," said Lamar.
Atlanta Police said despite the efforts of the gang unit to put the crooks behind bar, several are repeat offenders who commit more crimes while out on bond.
Officials said recruiting starts early as young as nine-years-old.  Through community prosecution, Lamar said they go out and read to children, speak to them and provide guidance.
"The reason they are joining the gangs because they feel like they have no hope, these people are actually giving them something to think about so lets go out there and be pro active to get them back on the right track," said Lamar.