SoCal Mayor Sues City Next Door
NBCLA | January 28, 2013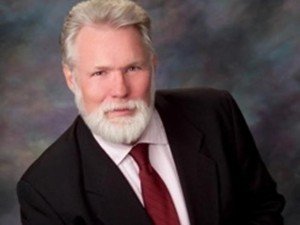 The mayor of Lancaster has taken on pit bulls and motorcycle gangs in the past. On Monday, the flamboyant politician said he is going after the high-desert city next door.
Mayor R. Rex Parris announced he has signed on as co-counsel for a voting rights lawsuit brought against Palmdale, where he grew up and has a high school named after him.
The prominent litigation attorney claimed his hometown's method of electing City Council members by a citywide vote rather than through individual districts is keeping black and Hispanic candidates out of office.
"Despite a Latino population of approximately 54.4 percent and an African-American population of 14.8 percent in the city of Palmdale, only one Latino and not a single African-American has ever been elected to Palmdale's City Council," Parris said in a statement.
The lawsuit, filed last April by Palmdale resident Juan Jauregui, is scheduled for trial in May. It alleges Palmdale violated the California Voting Rights Act by using an election format that dilutes the influence of minority voters.
The law has been used to sue several cities since it was adopted in 2002. One was Modesto, which switched to district voting as a result.
Read more at: http://www.nbclosangeles.com/news/local/SoCal-Mayor-Sues-City-Next-Door-Lancaster-Palmdale-Rex-Parris-188748301.html
Photo credit: City of Lancaster