Father Sues LAPD for Allegedly Framing Him for Murder
Samantha Tata (NBCLA) | January 29, 2014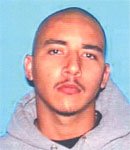 A 24-year-old father is suing Los Angeles police officers for allegedly framing him for murder and paying a homeless pair $10,000 to falsely testify against him at trial, according to a lawsuit.
Roy Galvan, who was acquitted by a jury, spent 13 months in county jail awaiting trial in the 2011 murder of a reputed gang member in South Los Angeles. Filed Jan. 22 in U.S. District Court in Los Angeles, Galvan's lawsuit seeks unspecific damages.
It accuses LAPD Officers Miguel Terrazas, David Nunn and Richard Arciniega of destroying evidence in the case, falsifying reports and bribing witnesses for statements, false arrest and malicious prosecution, among other claims of misconduct and civil rights violations.
NBC4 Southern California reached out to LAPD, but the department said it does not comment on pending litigation.
Officers accused in the lawsuit were tasked with investigating the unsolved killing of Joey Gutierrez, a member of the Hang Out Boys gang, on Jan. 28, 2011, near Main Street and 43rd Place.
Witness Ernesto Jurado, who lived nearby and saw the shooting from his second-story window, told the officers he saw the assailant run alongside the building, fire shots and run away, according to the complaint.
Jurado also said he saw two bicycles in the courtyard immediately before the shooting that had not been there before. The bikes were taken and booked into evidence the next day but later destroyed before DNA and fingerprints could be taken from them, the complaint alleges.
Read more at: http://www.nbclosangeles.com/news/local/LAPD-Los-Angeles-Police-Lawsuit-Accuses-Officer-Framing-Father-in-Gang-Related-Murder-242458661.html