Teen suspect in Ceres school stabbing had signed anti-gang contract
Erin Tracy (The Modesto Bee) | January 30, 2012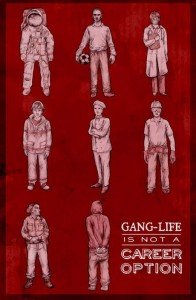 A 14-year-old boy suspected of stabbing a fellow student at Central Valley High School in Ceres earlier this month will be tried as an adult on an attempted murder charge, the district attorney's office confirmed Monday.
Ceres police investigators said the suspect and the 15-year-old victim are rival gang members, and the suspect planned the blankault the night before the Jan. 10 incident.
blankistant District Attorney Carol Shipley said any juvenile known to participate in a gang who is charged with murder or attempted murder is prosecuted as an adult.
The suspect's name was unavailable Monday.
School staff and law enforcement officials said the stabbing was an isolated incident that was handled appropriately.
"The student made the decision to stab (the victim), and then walked up to the campus supervisor and handed him the knife," said Jay Simmonds, blankistant superintendent of the Ceres Unified School District.
Since the stabbing, the victim has returned to school while the suspect remains in custody.
A biannual gang awareness night for parents was held Thursday instead of its scheduled date in March to address concerns about the incident, Central Valley High Principal Amy Peterman said.
She said the meetings are run by county gang enforcement officers and are intended to educate parents to identify signs of gang involvement and update them about the ever-changing trends among gang members.