Armed guards in Riverside parks, councilman proposes
Leticia Juarez (KABC) | January 30, 2014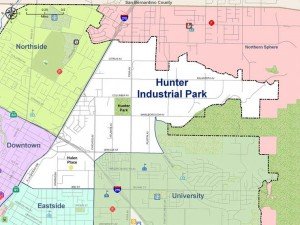 RIVERSIDE, Calif. — Parks are supposed to be places to go and relax, have fun and enjoy the outdoors. But there has been a growing number of problems, including shootings, in Riverside parks. So one city councilman wants to hire armed guards to patrol them. Not everyone likes the idea.
At Hunter Park in Riverside, surveillance cameras watch over visitors and rules are posted as security measures to keep the city's newest park in pristine condition.
"Everybody is welcome to our parks and we'd love to have people come to visit Riverside," said Riverside City Councilman Steve Adams. "Nobody is welcome to break the law here."
So Adams is proposing a radical idea: He wants private armed guards in every city park in Riverside to maintain safety and reduce crime.
"To augment the police department, to help us retake the parks where they have taken over the parks late at night, illegal encampments, drug dealing, gang activity," said Adams.
Adams says in recent years the city has spent $180 million to upgrade parks and build five new ones.
Safety is just one reason Bloomington resident May Siebert likes to bring her grandson to play in Riverside instead of a park closer to home.
Read more at: http://abclocal.go.com/kabc/story?section=news/local/inland_empire&id=9414286