1 wounded in apparent La Mirada gang shooting
Whittier Daily News
01/31/2010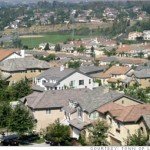 LA MIRADA – A man was wounded Sunday in an apparently gang-related shooting in La Mirada, authorities said.
The shooting took place just after 6 p.m. in the 13800 block of Ratliffe Street, Los Angeles County Fire Department Dispatch Supervisor Art Marrujo said.
The victim, a Latino man in his 40s, suffered several gunshot wounds and was taken to a hospital where he was expected to survive, sheriff's officials said.
No description of the shooter was available, and the details of the shooting remained unclear late Sunday, Sgt. Robert Renteria said, adding that the shooting initially appeared to be gang-related.