Bethlehem man faces trial in slaying of alleged Latin Kings member
By Pamela Lehman (The Morning Call)
February 1, 2010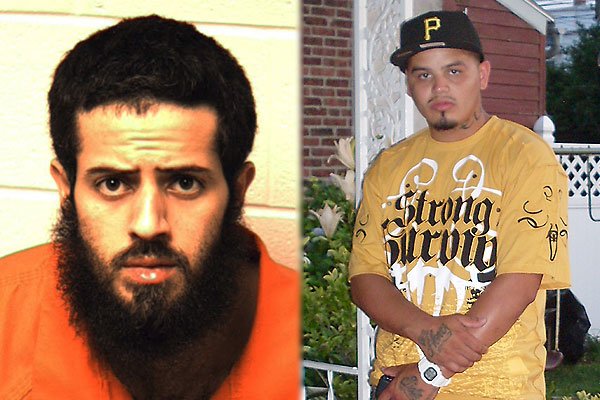 A man charged with killing a suspected member of the Latin Kings will face trial on homicide charges in Northampton County court after a preliminary hearing this morning.
Ubaldo Lopez-Ortiz, 24, of Bethlehem, is charged with homicide in the Nov. 5 stabbing death of Ezequiel De Jesus. Police said De Jesus is a suspected Latin Kings member and the two men fought in the backyard of a Bethlehem housing development before Lopez-Ortiz pulled out a knife and stabbed De Jesus.
According to court testimony this morning from Bethlehem police Officer William Rodriguez, Lopez-Ortiz said he arrived at 1332 Hilton St. in Bethlehem with his girlfriend. Lopez-Ortiz said he was urinating outside when he saw De Jesus, who asked him why he was there. Lopez-Ortiz told police De Jesus was always "harassing" him.
Lopez-Ortiz also told police he thought De Jesus was reaching for a gun in his jacket, so he stabbed De Jesus once in the chest.
The hearing was held at the Northampton County courthouse because of death threats against Lopez-Ortiz, Bethlehem police said.
Before police even made an arrest in De Jesus' killing, Lopez-Ortiz's girlfriend and children were already marked as targets for revenge, police said.
Less than 24 hours after De Jesus' killing, police and fire crews encountered near-riots at two arsons near the crime scene as Latin King gang members sought revenge, authorities said.