Da Predator
Terrell Wright
StreetGangs
February 8, 2006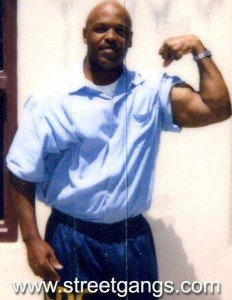 My legs are pushing me forward, burning an emergency path with every inch of my body screaming out survival. Behind me, the predator is bearing down on me, inching ever closer with his heavy automatic in hand: "BOOM!"
The thunder clapping noise behind me caused my body to lean forward, with the hope I'd be able to dodge the heavy and hot slug with my name on it – "BOOM!"
The second round expended from the predators cannon, takes a portion of my previous thought – hope. That hope which tells me, that I'll live yet another day; that hope which reminds me that I have too much to live for to die so soon. It's that same hope which reminds me of my daughters, family and friends – "BOOM!"
All in one great painful motion, I heard and felt the eerie sound and pain from a bullet that had found its mark. The pain starts to rob me of my speed. I could feel the difference in my legs – "BOOM!"
It was the 4th shot which made me realize that I wouldn't survive what I thought would be just a simple walk inside the Neighborhood. I could feel myself falling; I wanted to scream out for help. The dark unforgiving asphalt came up at me fast and met me suddenly. My heart began racing at an irregular rate by the time I hit the street below. I could feel myself crawling on top of the asphalt, pulling, struggling, almost begging through every inch of my body's desperate measure of wanting to survive what I felt was inevitable…that of certain death.
A pregnant shadow washed over me in the next painful moment. Already, I could feel death snatching at me, pulling on my every existence, relieving me of my soul. I turned to face the person behind the shadow. I wanted him to see into my eyes when he pulled down on the trigger. But what I saw stopped my heart in its tracks. I couldn't believe that my eyes were seeing. I was in disbelief and in denial in the same breath. There before me, standing over me with a pistol bearing down on me was a reflection of myself: It was me behind the pistol.
I stared up at me with the gun and gave thought of how it could be so. A second before, the Me with the pistol, pulled the hair trigger on the Me sprawled out in the street. I experienced a revealing moment in my life – "I'm the sole reason behind my death as a gang-banger." A nano second later, I took my life, all because the Me behind the gun, was addicted to a life-style that had two for sure outcomes at best: Ending up in jail or finding death behind the barrel of a gun. In either case, neither is worth it in the end. Shake destruction in its path while you still have the chance. Su – whooooooop!!!!
O/G/B LOKO NHB! 20's
Terrell Wright is the author of Home of the Body Bags.