Wiretaps offer interesting look at Four Corner Hustlers drug-selling operation
By Steve Schmadeke, Chicago Tribune reporter
February 14, 2010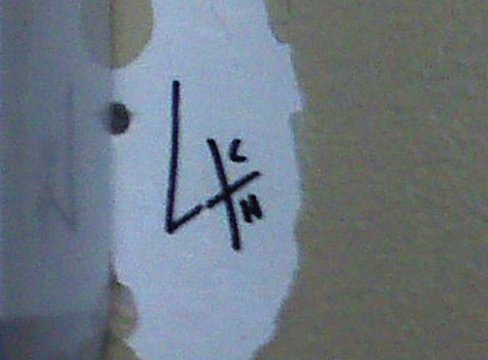 Wiretaps used to bring down a gang-run drug operation on the West Side last week also revealed some mundane aspects of the business — from unproductive drug workers taking breaks to go to church to an apparently futile search for a working blender to process cocaine.
Authorities charged eight alleged members or associates of the Four Corner Hustlers on Wednesday, including Dominique Finley, 34, an alleged "5-Star Universal Elite" leader from Bellwood. Also charged were Milton Bills and Terrance Jones, both 32, who allegedly processed powder cocaine into crack for Finley.
Over a three-month period last year, the FBI and Chicago police listened in as the gang, which sold narcotics in an area bounded by the Eisenhower Expressway, North Avenue, Laramie Avenue and Austin Boulevard, did its work.
Or not.
From May 27 to June 1, when he was jailed on DUI charges, Finley repeatedly called Bills to ask him when a batch of cocaine was going to be ready. On June 5, Eric Ollison, 26, who allegedly was using Finley's phone to run things while Finley was in jail, called Bills and asked, "How much longer we going to be?"
Bills said he had his "fingers and toes and eyes and arms and everything crossed" but was still waiting. Two days later, it was Sunday and something else had come up.
"When I get out of church, I'm gonna go ahead and make it happen," Bills told Ollison, according to the charges. Ollison then called a waiting buyer and said he'd be in touch after Bills' morning worship service ended.
By June 15, Bills had begun processing cocaine into crack, but things were not going well, according to the charges. The drug was "discombobulated," Bills told Finley, who was still working with Bills even though customers had complained about a batch Bills processed in April.
Street-level distributors typically cut the cocaine with another agent to increase the yield of each batch — one technique involves mixing the cocaine, another powder and a liquid solution in a blender. They may also "cook" it to produce crack cocaine.
The next day, Finley apparently decided he'd work instead with Jones, who assured him over the phone that he was a true "chef." But by June 17, Jones had run into trouble of his own — he couldn't find a blender to process the cocaine.
"I'm right here on the next block trying to get a blender. I got this. Just chill," Jones says in the wiretap after Finley called.
"Come on, man," Finley said.
"On my mama, don't start whining joe."
"You supposed to have all this, man … you ain't got nothing here."
"I told you I had the blender, I just don't have the pieces."
Both men were arrested about two hours later, then released so authorities could continue investigating.