Addison man acquitted in killing of bystander
Art Barnum (Chicago Tribunes) | February 18, 2011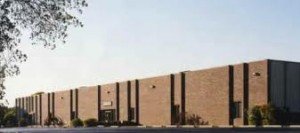 An admitted former gang enforcer from Addison was acquitted Friday of the 2007 murder of an innocent bystander after his alleged accomplice, who is serving a 45-year sentence for the same crime, refused several times to testify against him.
Antonio Aguilar, 21, of Addison, was charged with the Sept. 15, 2007, murder of Lorenzo Salazar-Cortez, 22, of Berkeley, who was fatally shot through a window as he sat in a friend's apartment in Addison.
DuPage County prosecutors had argued in Aguilar's bench trial before Judge George Bakalis, as well as the earlier trial of Robert Meza, 23, of Joliet, that the pair were members of a street gang in constant battles with another gang.
According to prosecutors, the two co-defendants went to the Addison apartment looking to kill a member of the opposing gang and fired shots into the wrong building, killing Salazar-Cortez, who was not associated with any gang.
Meza was convicted by a jury of the murder in 2008 and sentenced, but he refused to testify on several occasions during the Aguilar trial, which has been held on various days since last summer. Meza, who has to serve 100 percent of his 45-year murder sentence, has been charged with contempt of court for refusing to testify.
Read more at: http://www.chicagotribune.com/news/local/ct-met-aguilar-acquitted-20110218,0,2037427.story