Sacramento County jail sweep reveals growing gang activity
Suzanne Phan (News10/KXTV) |  February 22, 2011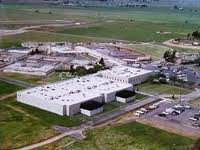 ELK GROVE – Some information gathered during an unprecedented jail sweep by Sacramento County sheriff's deputies indicate an increase in gang activity in local jails.
The sweep at Rio Cosumnes Correctional Center came as a big surprise for 2,200 inmates. Organizers say one reason for the shakedown was to make sure inmates and jail staff stay safe.
"Pretty much whatever they can get, they can sharpen, they'll stick on a handle, then it becomes a slashing, cutting, poking, hurting device," said Capt. Karlene Doupe with the Rio Cosumnes Correctional Center.
Monday, deputies confiscated weapons, medications, and other inmate contraband. Officers also gathered information about inmates, what they know, and intelligence about gang activity.
"It may be a shot caller who says this gang member isn't doing what we want him to do. You need to take him out. You need to hurt him. There's a lot of that," said Doupe.
Read more at: http://www.news10.net/news/local/story.aspx?storyid=124225&catid=2