Improper phone taps alleged in Lake County RICO case
By Jim Newton | News-Sun
February 22, 2016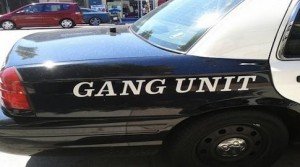 The lawyer representing a man accused of leading a group of gang members charged in Lake County's first RICO case filed a court motion Monday claiming the state's attorney's office improperly ordered telephone wiretaps.
"Operation Shut Down the Hustle" led to the arrests of 21 alleged members of the Four Corner Hustlers street gang, including Gregory Harris Sr., authorities announced in October 2014. According to a criminal complaint, Harris was the leader of the group.
A multiagency and months-long investigation, headed by an FBI-led task force, led to the recovery of drugs, guns and money, Lake County State's Attorney Michael Nerheim said in 2014.
The 21 people were charged under the Illinois Street Gang and Racketeer Influenced and Corrupt Organizations Law (RICO), and face various charges under RICO guidelines related to murder and trafficking of guns, heroin, cocaine and prescription drugs.
Read more here: http://www.chicagotribune.com/suburbs/lake-county-news-sun/crime/ct-lns-hustlers-rico-arrest-motion-st-0223-20160222-story.html