Bronx boy arrested after threatening to shoot up school on Kik app, trying to buy guns online
BY Rocco Parascandola, Thomas Tracy | NEW YORK DAILY NEWS
Updated: Thursday, February 22, 2018, 11:32 AM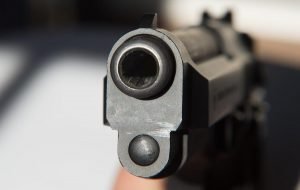 Police have arrested a bullied 15-year-old Bronx boy who threatened on the app Kik to shoot up his school, then tried to buy firearms online, officials said Thursday.
Members of the NYPD's Computer Crimes Squad arrested the teen at his home in Fordham Manor Wednesday night — more than two months after he wrote on his Kik message group that he was sick of being bullied and going to get a gun and "take care of things," at his school, sources said.
The teen attends the Bronx Center for Science and Mathematics, sources said.
Read more here:  http://www.nydailynews.com/new-york/bronx/bronx-boy-arrested-threatening-shoot-school-kik-app-article-1.3835546