2 shot in Compton gang argument, 1 dead
KABC | February 24, 2013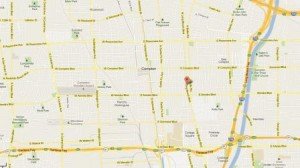 COMPTON, Calif. — Compton sheriff's deputies responded to a report of a shooting on the 600 block of South Long Beach Boulevard at 5:15 a.m. Sunday.
Two 39-year-old men were found with gunshot wounds. The first man was pronounced dead at the scene. The second man sustained multiple gunshot wounds. He was hospitalized in critical condition. He was expected to survive, according to the sheriff's department.
A sheriff's lieutenant said witnesses said the victims were hanging out in front of the location when a man exiting the location walked past the victims and became engaged in an argument with the two. Gang slogans were reportedly exchanged, and the suspect pulled out a handgun and shot both victims. He then fled in an undetermined location.
The suspect was described as an African-American man about 25 years old.
Source article: http://c5coleman.bbnow.org/