NYC court upholds conviction, sentence of street gang leader
Newsday, http://www.newsday.com
Published 12:33 am, Thursday, February 25, 2016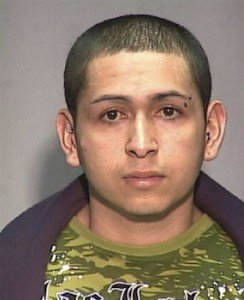 NEW YORK (AP) — A New York City federal appeals court has upheld the conviction and life sentence of the leader of the MS-13 street gang convicted of racketeering in the deaths of a 19-year-old Long Island woman and her toddler son.
Newsday reports (http://nwsdy.li/1R3oEqS ) that the Manhattan court rejected Heriberto Martinez claims on Wednesday. One of those claims said using an anonymous jury during his 2013 trial violated Martinez's rights.
Martinez allegedly sanctioned the 2010 killings of Vanessa Argueta and her 2-year-old son, Diego Torres. He was sentenced to three life terms, plus 60 years.
Read more here: http://www.sfgate.com/news/article/NYC-court-upholds-conviction-sentence-of-street-6853239.php