C.A. Upholds Convictions in Gang-Related Murders
Metropolitan News-Enterprise
Tuesday, February 26, 2013
By a MetNews Staff Writer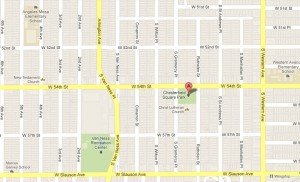 The Court of Appeal for this district yesterday upheld the murder convictions of a South Los Angeles gang leader found guilty of kil#i*gg two members of his own bank robbing crew.
Div. Four rejected arguments that the 2001 kil#i*ggs of Frederick Pettaway, 41, and Willie Williams, 42, grew solely out of the victims' dispute with defendant David G. Moore over control of the crew, and were not committed for the benefit of the Van Ness Gangsters. Justice Thomas Willhite, in an unpublished opinion, said there was substantial evidence Moore intended the kil#i*ggs to send a message to VNG members who might be tempted to question his authority.
Moore is serving consecutive life-without-parole terms for the murders. Los Angeles Superior Court Judge Larry P. Fidler sentenced him after jurors found him guilty of both kil#i*ggs, with special circumstances of gang-related murder and multiple murders.
Pettaway and Williams were shot near Chesterfield Square Park on July 9, 2001, just two days after Tamille Cooper—a stepdaughter of Rogers Pettaway, Frederick Pettaway's brother—was ki*led in a drive-by shooting in the same neighborhood.
Read more at: http://www.metnews.com/articles/2013/moor022613.htm