Lodi Officials Believe Streetlight Vandalism May Be Gang-Related
Andrea Menniti (CBS13) | February 26, 2014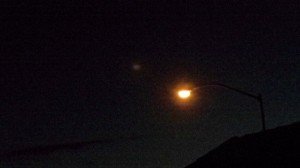 LODI — Vandals are leaving Lodi residents in the dark by damaging streetlights in what the city thinks might be a gang-related issue.
Some of the city's light poles have been gutted of wire, but the city says it may not be the usual copper thieves at work.
"At first we thought it was copper wire theft," said Jay Marchesseault. "Now we believe it's more related to darkening the streets so they can carry on whatever criminal activity they're intended to pursue, and we believe it's gang-related."
Tracy Williams runs the Loel Senior Center, where safety concerns are a top priority.
"We have night events on Tuesday and Thursday nights, and they have to come out in partners," she said. "They can't come out alone, because it's pretty dark."
The city says vandals are hitting the lights poles along Stockton Street, surrounding neighborhoods and parks. The poles are shorter than a typical streetlight.
Right now, a new style stands tall at the corner, making it tough for vandals to access. But the process of replacing what the thieves stole is costing the city thousands.
"They try to make things look nicer and people go and destroy it," Williams said. "People need to leave things alone."
Read more at: http://sacramento.cbslocal.com/2014/02/26/lodi-officials-believe-street-light-vandalism-may-be-gang-related/
Photo source: mayaMyChemRo