Tracy appeals to McNerney for gang prevention aid
Jennie Rodriguez (Recordnet) | February 27, 2011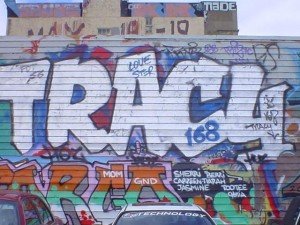 TRACY – Gangs have existed for generations – on the north, south and west sides of town.
Sometimes "they bring out sticks and bats" to fight each other, Tracy police Sgt. Terry Miller said.
But only in recent years has the violence escalated into shootings, stabbings, cocktail bombings and homicides, Miller said during a briefing Wednesday for Rep. Jerry McNerney, D-Pleasanton.
Incidents such as the 2009 shooting at Amore's Restaurant, which left an innocent man dead and six people injured have caused fear among Tracy residents, who had previously perceived their city as relatively calm and safe.
McNerney was invited by the Police Department for a ride-along into some of Tracy's most gang-impacted neighborhoods. The hope is that he might assist in securing federal grants for gang-prevention and -suppression programs.
Read more at: http://www.recordnet.com/apps/pbcs.dll/article?AID=/20110227/A_NEWS/102270305/-1/NEWSMAP