Saviours' Day brings a note of redemption
Nation of Islam celebration reminds members and followers that now is the time for renewal.
mbrachear@tribune.com (Chicago Tribune)
February 28, 2010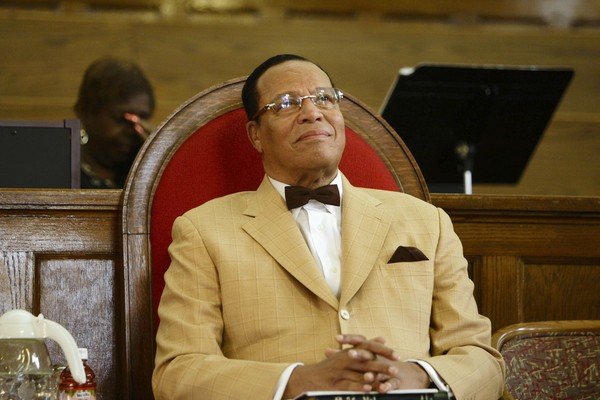 Redemption comes in many forms—coming clean after a life of crime, atonement for mistreating loved ones, pockets of light that shine when finally given a chance.
For followers of the Nation of Islam's leader, Minister Louis Farrakhan, the potential for redemption fuels their loyalty.
This Sunday, thousands of those followers will flock to the United Center to hear Farrakhan deliver his message of redemption in honor of Saviour's Day, an annual celebration to commemorate the birth of the movement's founder, Wallace D. Fard Muhammad.
Farrakhan is credited with rebuilding the Nation of Islam after a breakaway by more traditional Muslims in the late 1970s. He since has sparked outrage with remarks many consider to be racist and anti-Semitic. His followers insist their leader is misunderstood.
"The man we celebrate (Muhammad)… is the man we see and revere and honor because he came to redeem us as a people from the terrible condition that we have suffered under the 400 years of mistreatment by our slave masters, former slave masters now," said Minister Ishmael Muhammad, Midwestern regional minister of the Nation.
"The whole body of knowledge found in the Nation of Islam that we all feed from and drink from is a teaching that completely redeems, restores, revitalizes us as a people to make us whole and healthy again."
But the nature of that redemption depends on the individual. The Tribune asked the Nation for three examples, and here are the stories they shared:
Harold "Noonie G." Ward was a high-ranking member of the Gangster Disciples who doled out punishment to anyone who defied a gang truce in his Altgeld Gardens neighborhood. He helped broker that truce in 1993 at a nationwide summit organized by Farrakhan.
Though Ward, raised a Christian, continued to go to church—often putting money made from drug deals into the collection plate—the pastors did not stress discipline, obedience and submission the way Farrakhan did.
Farrakhan taught him to put God first, help his fellow man and family and treat his word as his bond, he said.
Like many who attend the Saviour's Day festivities, Ward, 47, never became a registered member of the Nation. But he did become a Farrakhan follower. This weekend, he offered a workshop for participants who want to turn their lives around too.
"It's not about this crescent and moon type thing," Ward said. "Farrakhan is not God. He's the glue."
Enoch Muhammad, 37, doesn't practice all the pillars of Islam. But he became a registered member of the Nation shortly after hearing Farrakhan call on him to serve his community at age 19.
"The only thing that registered me is I've accepted the responsibility of improving myself," said Muhammad, the founder of Hip Hop Detoxx, a production company that uses hip hop as a tool to teach life skills and conflict resolution to children.
He replaced his surname Wardwith Muhammad at age 24. His mission to empower youth by preaching the potential of hip hop to transform lives embodies the redemptive power he discovered in the Nation. He defines hip hop as "truth without boundaries."
Just like hip hop, he said, the Nation has taught him people can resolve conflicts by accepting the truth about themselves in order to make a change and be successful.
"No one is perfect, holy, or rational," Muhammad said. "All of us are in need of mercy."
Drug dealers brutally murdered Sister Claudette Marie Muhammad's mother and sister, leaving wounds that joining the Nation of Islam helped heal, she said.
"I'd never had patience for a person who had drugs or any of kind of substance abuse issues," said Muhammad, 72, Farrakhan's chief of protocol. "Not that I thought I was better than them. I just had a low tolerance."
But that changed once Farrakhan brought her into the Nation's fold. "Seeing the people who are downtodden and never really paid attention to, I started reaching out and learning they are human beings like I am."
A practicing member of the Nation who tries to pray fives times a day, she has chronicled her journey from a Protestant childhood and Catholic young adulthood in her new book "Memories." The foreword was written by Farrakhan when he was hospitalized with complications from prostate cancer in 2006.
Copyright © 2010, Chicago Tribune