Mountain View police take 'fresh look' at gang murder of high school student
Diana Samuels (Mercury News) | March 01, 2011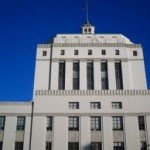 Mountain View police announced they are taking a "fresh look" at the unsolved 2004 gang-related murder of a 17-year-old Los Altos High School student in front of witnesses.
The police investigation into the death of Giovanni Alejandro "Alex" Fernandez had effectively stalled until detectives recently reinterviewed witnesses and gathered new information, police spokeswoman Liz Wylie said in a statement Sunday.
Police are now appealing to anyone with knowledge of the crime to step forward. A $10,000 reward offered by the city in 2005 is still available, Wylie said.
Fernandez was shot and ki*led Sept. 24, 2004, as he was riding his bike with friends on the 500 block of South Rengstorff Avenue. Multiple suspects were seen fleeing in a red, two-door car.
Fernandez was blankociated with the Sureños gang, Wylie said, and police believe the shooting was gang-related. Fernandez's family told news reporters at the time of the murder that the teen had begun to turn his life around. They said he had just started a new job and was focusing on school.
Read more at: http://www.mercurynews.com/peninsula/ci_17505604?source=rss&nclick_check=1