Bond denied for man charged in gang-related slaying
Sun-Times Media Wire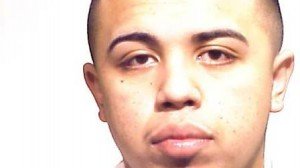 March 2, 2010 (CHICAGO) — A Chicago man was denied bond Tuesday after being charged with the fatal stabbing of a 19-year-old man in a gang-related incident Sunday night in the Southwest Side Little Village neighborhood.
Alex Gonzales, 20, of the 2400 block of South Millard Avenue was charged with first-degree murder in what police have clblankified a gang-related incident, according to a release from police.
Gonzales was ordered held without bond Tuesday and a preliminary hearing was set for March 22, according to Cook County State's Attorney's office spokesman Andy Conklin.
Gonzalez is a known gang member and the victim was a member of a rival gang, police said.
About 9:15 p.m. Sunday, Martin Cruz, 19, of the 3200 block of South Springfield Avenue was found by Ogden District officers who responded to an anonymous call of a man stabbed in the 3000 block of South Avers, according to police.
Cruz was pronounced dead at Mount Sinai Hospital at 10:13 p.m. Sunday, according to the Cook County Medical Examiner's office. An autopsy Monday determined he died of multiple stab wounds and the death was ruled a homicide.
(Source: Sun-Times Media Wire – Copyright Chicago Sun-Times 2010.)