Two arrests in Watsonville shooting; police say attack gang-related
Jennifer Squires (Bay Area News Group)
03/06/2010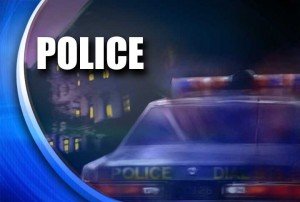 WATSONVILLE — Watsonville police have arrested two alleged gang members in connection with violence inside a bowling alley that led to a 7-year-old boy being shot in the abdomen and a 20-year-old man stabbed in the neck Friday night.
After working on leads through the night, police arrested Jordan James Macias, a 20-year-old parolee who lives in Watsonville, and Abraham Santoyo, an 18-year-old Watsonville resident, on suspicion of gang-motivated attempted murder.
Police say they found the two men hiding at a home on Eighth Street. The men then left the house in a car driven by a female when police pulled them over. The men were arrested without incident around 11:30 a.m. Saturday.
During the arrest, police found a gun on Santoyo similar in caliber to the gun used in Friday's shooting, according to officers. Police also served a search warrant on the Eight Street home.
"I'm very pleased we've been able to … solve this crime in less than 24 hours," said Watsonville Police Chief Manny Solano.
The victims, who are cousins, were in stable condition at Bay Area hospitals Saturday after surgery, according to police.
"Last night's tragedy was an egregious action," Watsonville Mayor Luis Alejo said Saturday. "It's really unfortunate when you see young children caught in the crossfire…. I'm glad it wasn't worse last night, because it easily could have been someone losing their life."
The violence erupted around 9:20 p.m. while the cousins and other relatives were bowling at Cabrillo Lanes on Auto Center Drive. Macias and Santoyo, who are regulars at the bowling alley, allegedly went after the 20-year-old man because he dropped out of the gang, Sgt. Saul Gonzalez said. Police noted that the 20-year-old was not the aggressor.
"They were just attacked," Lt. Darren Thompson said. "From what witnesses are saying, it didn't develop between two groups that were feuding. It happened rapidly." A stray bullet — the only shot fired — hit the boy, police said.
"When the suspects pay no attention to or have no regard for the safety of innocent bystanders, it's very alarming," Solano said.
Detectives got "overwhelming cooperation" from witnesses at the busy, well-lit recreation center, according to Solano.
"People stepped up and were willing to try to find out who this was," he said.
The fact that the two suspects hang out at the bowling alley also helped with the investigation. Several witnesses identified Macias and Santoyo as the suspects, Gonzalez said.
Alejo praised the witnesses who stepped forward as well as the police officers who investigated the case.
"A lot of the crimes that have happened recently, they've really been on it," the mayor said.
Bowling alley staff declined to comment both Friday night and Saturday. But the bowling alley, a popular spot on weekend nights, is generally calm, according to police.
Solano, who takes his own family to the bowling alley to play pool, said the facility has two security guards on staff and surveillance cameras. It's not unsafe, he said.
"I would assume there's not any major violent crime occurring there," Thompson said.
Two years ago, two men were stabbed in a gang-related attack in front of the business.
In that attack, three men in their 20s confronted the two men, who are related.
One of the attackers stabbed the men, ages 27 and 53, before fleeing. Sheriff's deputies later arrested two men on suspicion of attempted murder, but it wasn't clear Saturday what had happened with the case.