2 women shot, 1 fatally, in possible gang-related shooting in East LA
By Christina Salvo | ABC7.com
Tuesday, March 06, 2018 01:04PM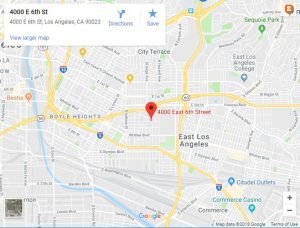 EAST LOS ANGELES (KABC) —
A hunt is underway for a killer who fatally shot one woman and wounded another in East Los Angeles Monday night.
Los Angeles County Sheriff's Department deputies discovered the body of a woman on a sidewalk in the 4000 block of E. 6th Street shortly after 11 p.m., in response to a call of a shooting victim.
Another woman was also wounded in the shooting and ran to a nearby house, sheriff's officials said. She was transported to a nearby hospital and is in stable condition.
Read more here: http://abc7.com/2-women-shot-1-fatally-in-east-la-shooting;-killer-at-large/3181592/