Knightdale student charged in spat over gang symbols
DENISE SHERMAN (newsobserver.com)
03/10/10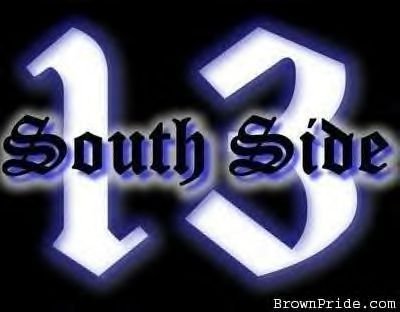 KNIGHTDALE NORTH CAROLINA — A Knightdale High School student was charged Tuesday with blankaulting a police officer after he refused to take off gang-related paraphernalia.
Knightdale School Resource Officer Mark Batey said the 17-year-old student, whose name was not released, was charged as a juvenile. Batey said the student refused to take off blue beads and a blue glove, both symbols of Southside 13, a national gang with a presence in Knightdale.
Batey said the Wake County school system has a no-tolerance policy about gang-related clothing, symbols and other paraphernalia. He said he asked the teen to remove the beads – in a style similar to a rosary – and he refused. When Batey reached for the beads, the teen grabbed his arm, he said.
He released the young man to the custody of his mother and talked to her about how to recognize gang activity, Batey said.
Batey said the beads have been co-opted by gangs as a symbol – something he researched after he noticed students wearing colorful rosary-style beads instead of beads that were once used to represent gang loyalties. The school has been seizing beads for some time, Batey said.
Knightdale High also had a spate of gang-related graffiti on school athletic facilities over the weekend, Batey said.