Murder in Marina Del Rey
City News Service | Posted by Jackie Fernandez My News LA | March 14, 2017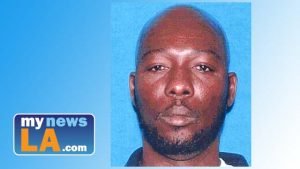 The widow of a security guard shot to death at a Marina del Rey apartment complex in 2013 by a subordinate lost a round in court Tuesday when a judge dismissed the part of her lawsuit against the property owners.
Los Angeles Superior Court Judge Benny Osorio granted a motion by Normal Pearl, an attorney for Shores Apartments, to remove his client as a defendant in Hazel Yvonne Woods' case, agreeing with Pearl that there were no triable issues.
Woods was married to Patrick Addo Odoi- Kyene. She filed her lawsuit in August 2015 against Shores Apartments as well as Ultimate Security Services and its former employee, Byron Street, who was subsequently convicted in the death of the plaintiff's husband. Woods' lawsuit will proceed against Ultimate Security and Street.
Woods alleged Shores Apartments was negligent in hiring Ultimate Security instead of a reputable agency to provide guards for the building. But Osorio found that Shores acted properly in contracting with the firm.
To read more click on Link: http://mynewsla.com/crime/2017/03/14/murder-in-marina-del-rey-no-blame-for-owners-of-pricey-waterside-apartment-complex/http://mynewsla.com/crime/2017/03/14/murder-in-marina-del-rey-no-blame-for-owners-of-pricey-waterside-apartment-complex/