Man Stabbed Several Times in Gang-Related Attack
Kristofer Noceda (Livermore Patch) | March 19, 2011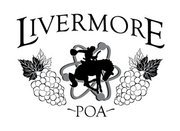 A Livermore man was stabbed multiple times early Saturday in what police are calling a gang-related attack.
The man is a documented gang member and is expected to survive, Livermore Police Sgt. Keith Graves said.
"A rival group attacked him, and he refused to give additional information," Graves said.
At 3:45 a.m., police responded to a disturbance on the 3800 block of Silver Oaks Way and found a man bleeding.
The gang member suffered stab wounds to his head, cheek and shoulder, Graves said.
He was taken to a local hospital for treatment.
The stabbing is the latest in a string of possible gang-related crime to hit town.
Read more at: http://livermore.patch.com/articles/man-stabbed-several-times-in-gang-related-incident