In California, battle still rages over solitary confinement
Erica Goode (New York Times) | March 31, 2012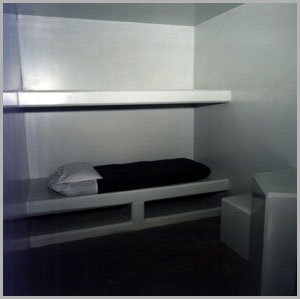 ATWATER, Calif. — California has for decades used long-term segregation to combat gang violence in its prisons — a model also used by states like Arizona with significant gang problems. Thousands of inmates said to have gang ties have been sent to one of the state's three super-maximum-security prisons, where they remain in solitary confinement for years, or in some cases decades.
But California corrections officials this month proposed changes in the state's gang policy that could decrease the number of inmates in isolation.
Depending on how aggressively California moves forward — critics say it does not go far enough and has enough loopholes that it may have little effect — it could join a small but increasing number of states rethinking the use of long-term solitary confinement, a practice that had become common over the past three decades.
Most states identify inmates who are members of prison gangs, and gang members account for a large percentage of the prisoners held in solitary confinement around the country. But California's policy has been among the most severe, sending not only full gang members but also inmates found to associate regularly with gangs. More than 3,000 prisoners judged to have gang ties are held in such conditions.
Read more at: http://www.bendbulletin.com/article/20120331/NEWS0107/203310395/
Photo credit: Democrat and Chronicle