Watts husband killed in confrontation with gunmen
Q McCray (KABC) | April 1, 2013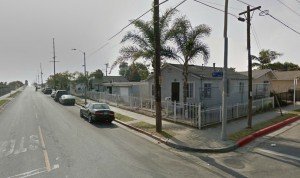 WATTS, LOS ANGELES — A couple's confrontation with two gunmen in Watts left a man dead and his wife injured. The suspects remain on the loose.
Authorities say the incident happened at the couple's residence in the 9700 block of Beach Street. The victims heard a car alarm go off at about 11:10 p.m. Sunday and rushed outside.
They were confronted by two men with guns. The confrontation moved inside the apartment and ended with the husband, a man in his 50s, being shot twice in the chest. His wife was shot in the elbow.
Police say the suspects and victims may have known each other. The incident was not believed to be gang related.
A description of the suspects was not immediately available.
Source article: http://abclocal.go.com/kabc/story?section=news/local/los_angeles&id=9047976