Eight Sheriff's Department deputies identified in fatal police shootings
By Jeanette Marantos | Latimes.com | The Homicide Report
Posted April 7, 2016, 6:25 p.m.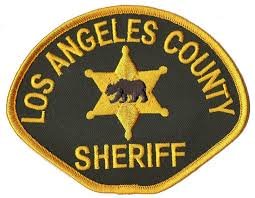 The Los Angeles County Sheriff's Department has released the names of eight deputies who shot and killed four men in four separate incidents between Dec. 12, 2015, and Feb. 14, 2016.
The following cases are being investigated by the sheriff's Homicide Bureau:
Nicolas Robertson, a 28-year-old black man, was shot and killed Dec. 12 in Lynwood by Century Station Deputies Jasen Tapia and Richard Ochoa-Garcia. Tapia joined the department in April 2007 and Ochoa-Garcia was hired in July 2007.
Robertson was allegedly yelling and shooting a gun into the air near the corner of Alpine Avenue and Palm Avenue. He was confronted by the two deputies at an Arco Station at 12131 S. Long Beach Blvd. near Magnolia Avenue.
Robertson, a married father of three, allegedly ignored multiple commands to drop his gun and the deputies opened fire.
An amateur video of the shooting shows deputies continuing to shoot after Robertson fell to the ground and seemed to be crawling away. Surveillance video from another angle showed that Robertson was still holding his gun, even though he was crawling. Based on the amateur video, it appears one deputy shot 17 times and the second shot 16 times, The Times reported.
Miguel Hernandez, a 39-year-old Latino, was shot and killed Jan. 14 by Santa Clarita Valley Station Deputy Nathan Gillespie, who was hired by the department in June 2006.
Read more here:http://homicide.latimes.com/post/sheriffs-department-deputies-identified-shootings/