Salinas leaders tout success in White House-sponsored anti-gang summit
KIMBER SOLANA (The Californian) | April 8, 2011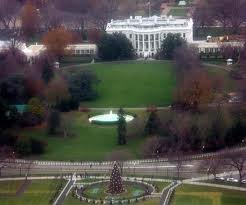 Salinas leaders on Friday touted how the city now has gained advantage for any federal grant money to combat gang violence — as a direct result of its participation in this week's White House-sponsored gang summit in Washington, D.C.
"Everyone in the nation needs money, every police station, every city is struggling," Police Chief Louis Fetherolf said Friday. "By positioning ourselves with the forum, that positions us to be frontrunners in the competition."
No money had been directly promised to Salinas at the National Forum on Youth Violence Prevention — but that wasn't the intended outcome, officials said.
"The real genius about being with these folks [at the summit] in person, face to face, is to make our case," Fetherolf said. "To make sure we're on the radar."
The police chief was among a 10-person delegation who attended the April 4 and 5 forum, an element of a six-city pilot program led by the U.S. Department of Justice.
The program brings multiple federal agencies to the cities of Salinas, San Jose, Memphis, Detroit, Chicago and Boston — such as the departments of Education, Housing & Development and Health & Human Services.
Read more at: http://www.thecalifornian.com/article/20110409/NEWS01/104090315/1017/opinion03/Salinas-leaders-tout-success-White-House-sponsored-anti-gang-summit?odyssey=nav|head