Stronger Penalties For Gang-Related Crimes Proposed By San Diego Law Makers
City News Service | April 8, 2011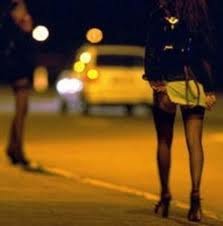 A bill co-sponsored by San Diego-area lawmakers to add pimping, pandering and human trafficking to a list of crimes associated with street gangs will receive its first vetting by an Assembly committee next week.
Assembly Bill 918 amends a list of 33 offenses that increase penalties for gang-related crimes, Assemblyman Marty Block, D-Bonita, said at a news conference. Sen. Mark Wyland, R-San Diego, is sponsoring the legislation in the state Senate.
Gang members are recruiting teenage girls for prostitution in schools and "selling them over and over," Block said. Where drugs can only be sold once, girls are a "renewable resource for gangs," he said.
Street gangs are making about as much money from prostitution as they are from selling drugs or weapons, and hybrid gangs have formed solely to reap in the profits, District Attorney Bonnie Dumanis said.
Sheriff Bill Gore said that since 2007, a task force created to combat the problem has arrested 164 pimps, 44 percent of whom are gang members. Of the 372 female victims, about 30 percent were minors, he said.
Read more at: http://www.kpbs.org/news/2011/apr/08/stronger-penalties-gang-related-crimes-proposed-sa/