ACLU argues against Oakland gang injunction
The Associated Press
04/09/2010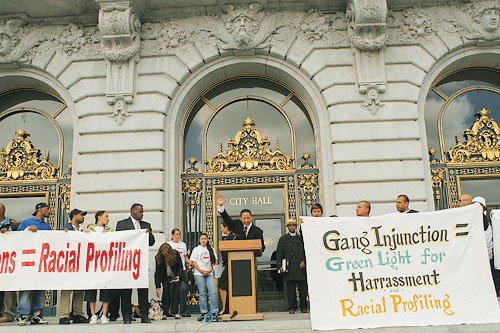 OAKLAND, Calif.—The American Civil Liberties Union of Northern California is challenging a plan by the city of Oakland to sue a street gang—saying it could violate constitutional rights.
The ACLU argued Thursday against a proposed injunction that would set a curfew on 19 reputed gang members and ban them from gathering in a 100-block area near the Berkeley and Emeryville borders.
An Alameda County judge must approve the injunction, which is similar to those Southern California police agencies have repeatedly used against local gangs.
In a friend-of-the-court brief, the ACLU argued that the injunction would create a potential for racial profiling and infringe on constitutional rights such as freedom of association. A hearing is scheduled for April 22.