19-year-old Long Beach Man Fatally Shot in Likely Gang-related Incident
Allison Jean Eaton (Long Beach News) | April 12, 2011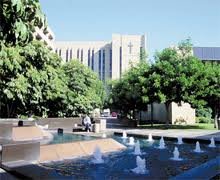 5:01pm | A young Long Beach man was murdered Monday in what police suspect was a gang-related shooting, authorities said.
Long Beach police responded to a call for service regarding a possible shooting just after 10 p.m. Monday night near Anaheim Street and Molino Avenue, said Sgt. Rico Fernandez of the Long Beach Police Department.
Upon their arrival, the officers found 19-year-old Oscar Vega lying on the ground. He appeared to be suffering from multiple gunshot wounds, Fernandez said.
The victim was transported to St. Mary Medical Center, where he later was pronounced dead, Fernandez said.
"This shooting is being investigated as possibly gang-related, and the investigation is ongoing," Fernandez said.
As of Tuesday afternoon, detectives had no information on a possible suspect or suspects, Fernandez said.
Source article: http://www.lbpost.com/news/allison/11442