San Jose seeks funding for Safe Summer Initiative, which Supports Youth Activities
Carol Rosen (Mercury News) | April 14, 2011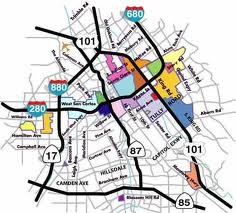 The incidence of teen gang violence in San Jose has decreased significantly since the summer of 2007. While some attribute last summer's decrease to cooler temperatures, it's possible that the city's Safe Summer Initiative can accept a good portion of the credit.
The program, which began after a gang violence spike in the summer of 2007, is designed to keep youth busy and off the streets during summer months. Its job is to assign grants to agencies, schools or other groups that will provide activities for these children.
"Idle minds and idle hands are the recipe for disaster," says Mario Maciel, the administrator of the summer program as well as Parks, Recreation and Neighborhood Services recreation superintendent and superintendent of the Mayor's Gang Prevention Task Force.
Designed for children ages 6 to 18 living in less affluent areas of the city, the Safe Summer Initiative offers activities such as field trips, social activities, educational programs and summer camps to both prevent and combat gang activity.
Mayor Chuck Reed finds the program effective because "it has played an important role in bringing down gang violence during the summer. It's important because community-based organizations are on the streets with the kids. They are getting the kids engaged in activities that keep them busy, and it offers us the ability to make connections to reach the kids with a variety of programs."
Read more at: http://www.mercurynews.com/san-jose-neighborhoods/ci_17850729?nclick_check=1