Rockaway teen's murder sparks investigation that led to gang takedown
BY Rocco Paranscandola and Jonathan Lemire (NY DAILY NEWS)
April 18th 2010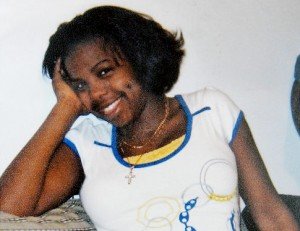 The tragic death of a teenage girl may have given a neighborhood new life.
The murder of 15-year-old Brandon Bethea triggered the investigation that led to the massive gang takedown in Queens that broke up a rare alliance between the Bloods and Crips, police revealed Saturday.
Brandon, an aspiring dancer, was killed by a stray bullet in May 2008, murdered by a gang member firing wildly into a crowd outside a Far Rockaway housing project.
The gunman's arrest launched a sweeping wiretap investigation that led to the arrests last week of 104 gang members, the recovery of 60 guns and the disruption of a diabolical plot to assassinate cops.
"It was that investigation that got us up on the phones as we learned about the [gang] activity in that area," said Deputy Chief Robert Boyce, head of the NYPD's Gang Division.
The wide-ranging probe – which included 300 wiretaps and thousands of hours of tapes – also led cops to Keith Livingston, an ex-con who threatened to shoot at police from a rooftop.
Law enforcement sources said Livingston "was tired of being stopped" by police and felt the cops were interrupting his drug trade in Far Rockaway and South Jamaica.
Livingston – who has previous drug arrests – claimed he would use his 9-mm. Hi-Point rifle to shoot at police. He was arrested 12 hours later, cops said.
"We absolutely think he was serious," Boyce said. "He had the weapon and the ammunition to do the job."
But Livingston's lawyer, Kevin O'Donnell, argued that his client was nothing more than an elevator mechanic providing for his kids. "He looks forward to getting this case to trial," O'Donnell said.
The takedown also revealed an usual connection between the South Jamaica Bloods and the Far Rockaway Crips, according to Queens District Attorney Richard Brown.
The Bloods were willing to sell their drugs wholesale to the Crips, who were looking to dominate the narcotics trade in the Rockaways.
"It was simply an economic arrangement," said Boyce.
Officials said wiretaps are a staple for law enforcement in Queens, which used them more than every other jurisdiction except Los Angeles, according to federal statistics.