Gang thugs held to answer on child taunting charges
Mike Aldax (San Francisco Examiner) | April 22, 2013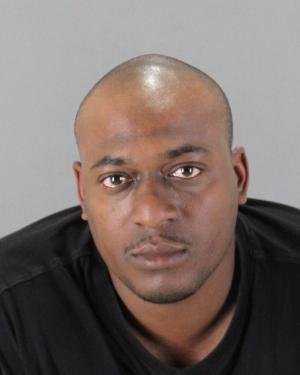 Two known gang members who allegedly filmed themselves taunting and threatening the young son of a rival with a handgun were held to answer on all charges Friday in a San Mateo County courtroom.
Prosecutors said Wilbert Ard, 26, (pictured) and Dwayne Henry, 20, were seen in a February cellphone video shoving a child who appears younger than 5 years old with the magazine of a handgun. They are also accused of racking a round in the gun in the video and telling the boy they planned to shoot his father.
The cruel act was uncovered while Menlo Park police officers were arresting Ard and Henry for violating terms of their release from custody by associating with each other, as they are both known gang members, prosecutors said. During the search, Ard allegedly possessed a cellphone that contained several videos, one reportedly showing both suspects terrorizing the boy while his father was not around.
They are known members of the Taliban gang, primarily based in Menlo Park.
They men remain in custody on $250,000 bail and are next scheduled to appear for a superior court arraignment on May 7.
Read more at: http://www.sfexaminer.com/blogs/law-and-disorder/2013/04/child-taunting-gang-thugs-held-answer
Photo credit: San Mateo County Sheriff's Office