Gang Activity Heating Up
Rowena Lugtu-Shaddox (Fox 40) | April 26, 2011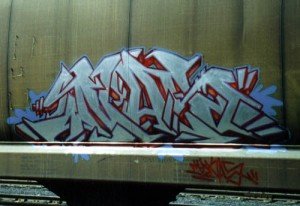 SACRAMENTO—
"It is very hot on the streets."
"It has heated up."
"It is on the rise."
These are the words of cops whose specialty is dealing with gangs, and they say the violence has erupted just within the past couple of weeks.
"Just based on them being a rival gang member, they will attack them," Sacramento Sheriff's Detective Kevin Steed said.
One tell-tale sign – when gang graffiti is X'd out by a rival gangs.
The weekend before last, officers responded to nine people who were shot overnight. Two of them died.
"A driveby shooting, which culminated in four different known gang members being shot," Sacramento Sheriff's Detective Danny McAuliffe said.
Just hours before that one…
"Person who was killed earlier in the day, the northern hispanic… was a known 45th block Norteno," McAuliffe said.
And the players get younger every day, 12, 13 and 14-year-olds.
"These also are the ones who are pulling the trigger on each other. These are the ones committing the violence gang acts, the shootings, the drivebys," Sacramento police Sgt. J.T. Martin said.
Detectives say there are 10 gang members for every 1,000 residents here.
Read more at: http://www.fox40.com/news/headlines/ktxl-gang-violence-heating-up-20110426,0,5805219.story