More than 50 people arrest in Lompoc's major gang and drug investigation
Monica Quintero (KSBY News) | April 28, 2011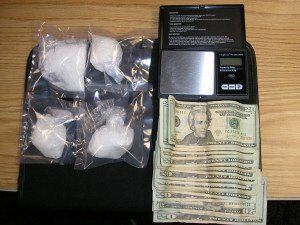 Dozens of people are behind bars after a huge drug and gang investigation in Lompoc. It's called "Operation Lights Out." The six month-long investigation targeted a gang suspected of distributing meth and cocaine in the Lompoc Valley. About half of the arrests were made on Wednesday. Around 75 officers from different agencies helped out.
Meanwhile, residents were relieved to hear the news and feel safer. Dirk Starbuck, Lompoc resident, said, "I was absolutely shocked. I saw people that I have done business with in town, friends of mine's kids, people I went to high school with. I mean the whole cross spectrum of it was absolutely amazing to me."
In all, investigators arrested 53 people and they say there could be more arrests in the next few weeks. Chief Tim Dabney, Lompoc police, said, "Drugs and gangs in particular, there's no place for them in Lompoc period, absolutely not." Detectives also seized drugs, cash and weapons. Throughout the six month-long investigation, officers seized nearly seven pounds of meth, six ounces of cocaine,12 firearms including three assault rifles and about $30,000 in cash.
Read more at: http://www.ksby.com/news/more-than-50-arrests-in-lompoc-s-major-gang-and-drug-investigation/