3 gang members convicted of murder of 2 Redlands teens
Rob McMillan (KABC) | April 29, 2014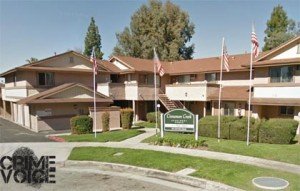 SAN BERNARDINO, Calif. — Three gang members were convicted Tuesday in the murders of two Redlands teens. The crime three years ago rocked the community.
Tuesday, the mothers of two teenagers gunned down by a Redlands gang member say they finally have closure.
"Ultimately I was not worried at all because I knew it was God's law and he was going to take care of it, so we were very, very much grateful," said Shanita Williams, mother of one victim.
"It's just justice, some closure, he can rest now, he can really rest," said Georgette Robinson, another victim's mother.
On January 5, 2011, 16-year-old Andrew Jackson and 17-year-old Quinn McCaleb were standing outside the Cinnamon Creek Apartments in Redlands with a bunch of other kids.
That's when Anthony Legaspi walked up, shouted out the name of a street gang and started shooting. Prosecutors say he got the gun from fellow gang member Jose Lara. A third gang member, John Salazar, was the driver of the getaway car. During the incident, two other teens were seriously wounded and a fifth escaped unhurt, according to the San Bernardino County District Attorney's Office.
Read more at: http://abclocal.go.com/kabc/story?section=news/local/inland_empire&id=9521506