Report on Kendrec McDade shooting delayed by 'confusion from the city' of Pasadena, says Office of Independent Review
Lauren Gold (Pasadena Star-News) | April 30, 2014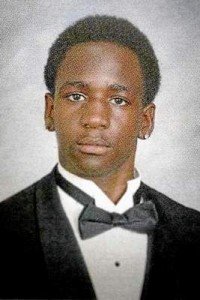 PASADENA >> City officials were the cause of a delay in the release of an independent report on the officer involved shooting death of Kendrec McDade, said Michael Gennaco, attorney for the Los Angeles County Office of Independent Review.
The issue prompted one councilman to ask for an explanation from the city and the Police Department.
When NAACP leaders asked the city for answers this week as to why the OIR report on the shooting had not yet been released to the public, city and police officials said the report was in the OIR's hands and the city had no control over it.
However, Gennaco said "there was confusion from the city" because the OIR was awaiting the city's comments on the draft before generating a final report.
"We were waiting for some materials from them to finish our report and that was why we are waiting," Gennaco said. "We did send over the draft in September. We don't want a quick turnaround, we want them to reflect. I do think it was more confusion than anything."
Gennaco said he called the city Wednesday to clear the issue up and said he expected to receive the comments. The final report will be released within a few weeks, he said.
Councilman John Kennedy said he thought the report should be released "as soon as possible," and said he planned to ask for an explanation about the delay at the next Public Safety Committee meeting.
"It is in the best interest of the city, in my view, to share the facts, whatever they are," Kennedy said.
City Manager Michael Beck said he had been under the impression that the police department had already turned in its commentary on the draft report when it was completed about five weeks ago. Police spokeswoman Lt. Tracey Ibarra said Tuesday that the report was the responsibility of the City Manager's Office. Beck called the situation "unfortunate," but said it had been resolved Wednesday.
Read more at: http://www.pasadenastarnews.com/general-news/20140430/report-on-kendrec-mcdade-shooting-delayed-by-confusion-from-the-city-of-pasadena-says-office-of-independent-review