Teen charged as adult in fatal gang-related shooting in Long Beach
Beatriz Valenzuela (Press-Telegram) | May 2, 2014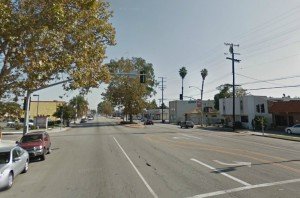 LONG BEACH >> A Compton man and teen boy pleaded not guilty in Long Beach Superior Court to the fatal day-time shooting of a man in February, Los Angeles County District Attorney officials announced Friday.
Joe Anthony Avila, 25, and 17-year-old Jonathan Isaiah Buckner, both alleged gang members, were charged with murder. Buckner was charged as an adult.
On the afternoon of Feb. 10, Robert Proano, 22, was walking with his girlfriend near the intersection of Artesia Boulevard and Myrtle Avenue in Long Beach when he was approached by Avila and Buckner, police said. According to authorities, Avila and Buckner are gang members.
Read more at: http://www.presstelegram.com/general-news/20140502/teen-charged-as-adult-in-fatal-gang-related-shooting-in-long-beach