Long Beach man slain in possible gang-related attack
May 7th 2010
By Robert J. Lopez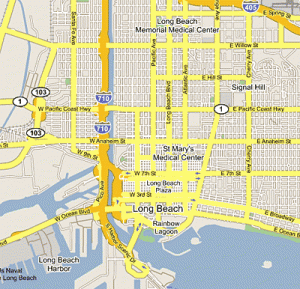 A Long Beach man was ki*led Thursday in a possible gang-related attack, police said.
The man was shot in the torso shortly after 1 a.m. in the 1400 block of Chestnut Avenue, the Long Beach Police Department said.
The 20-year-old victim was taken to a local hospital, where he died of his injuries.
His name was not released pending notification of relatives, police said.
Since January 2007, at least 145 homicides have been reported in Long Beach, according to a database compiled by The Times' Homicide Report.
Anyone with information regarding Thursday's slaying is asked to contact Long Beach Police Homicide Dets. Patrick O'Dowd and Terri Hubert at (562) 570-7244.